Section B Welsh Ponies ~ Section D Welsh Cobs
P.O. Box 156, Herald, CA 95638
Phone: 209-748-2548 Cell: 916-240-5005 E-mail: info@goldhillswelsh.com
Proven. Success.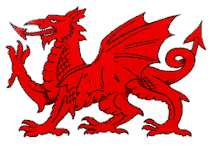 Order of the Dragon Breeder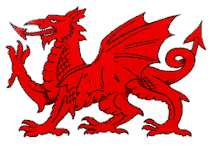 Showing Welsh Ponies since 1966
We have some exceptional ponies for sale - see the Sales List!
At Goldhills we have one goal - to produce the best Section B Welsh Ponies and Welsh Cobs possible.
We have carefully selected individuals and bloodlines proven to produce true Welsh type and movement.


Home of:
Gayfields Call the Cops LOM/LOM/AOE/AOE
& Order of the Dragon x 3

International Supreme Champion *Okeden Taffy LOM/AOE/OD

Goldhills Ghirardelli Dark - 4 time WPCSA National Champion

*Okeden Taffy leads the WPCSA Section D Sire Ratings - 2005, 2006, 2007, 2008, 2009, 2010 & 2011!

Gayfields Call the Cops - leads the 2008 WPCSA Section B Sire Ratings
and wins his Individual Order of the Dragon and now two Sire Order of the Dragon Awards!

Goldhills Ghirardelli Dark - At 4 years old has 4 WPCSA National Championships
and his first foals are outstanding!

photo by Kim Cook

We have placed emphasis on the show records of individual ponies and cobs in our program, ensuring the trainability of the ponies we have produced.

The ponies and cobs we have bred to date are proving our breeding program is working!




Goldhills Winning Welsh


Pictured above Goldhills Abracadabra (left) and Goldhills Hot Mocha.
At the 2011 WPCAC Spring KISS Show stablemates Abracadabra and Hot Mocha
were each named Supreme Champion! After that great start to the show season,
BOTH mares went on to be 2011 National Champions!


Pictured above Goldhills Genesis (left) and Goldhills Gemini.
At the 2011 WPCAC Spring KISS Show full brothers Genesis and Gemini (Sydenham Solomon x *Sydenham Gardenia)
were each named Supreme Champion!


Pictured above Goldhills Hanky Panky (left) and Goldhills High Tea.
At the 2010 WPCAC Summer KISS Show series full sisters Hanky Panky and High Tea were each named Supreme Champion!

Pictured above Goldhills Hot Mocha (left) and Goldhills Mystique.
At the 2008 Southwest Spring Show series Mocha and Mystique were each named Supreme Champion.
Mystique also brought home 2 Reserve Supreme Championships at the show series.
In 2008 Mocha was named Supreme Champion 11 times including Double Supreme at the Western National!

Pictured above full brothers Goldhills Butter Rum (left) and Goldhills Brandysnap.
At the 2007 American National show Brandysnap was Supreme Champion
and Butter Rum was Supreme Champion Gelding - a repeat brother act from the 2005 Western National!
Both Butter Rum and Brandysnap earned their LOM in 2007.

We believe Welsh Ponies and Cobs are the perfect equine for every member of the family. Welsh Ponies and Cobs excel in nearly every equestrian discipline, plus their charming personalities will win your heart. Welsh Ponies and Cobs range in size from about 11 hands in Section A Welsh Ponies, up to 16 hand Welsh Cobs, which means nearly everyone can find the Welsh Pony or Welsh Cob that is just right for them!

Stallions || Mares || Welsh Ponies & Cobs For Sale || In the Spotlight || Youngstock || Gallery

© 2003-2015 Goldhills Welsh - All Rights Reserved
~ Welsh Ponies ~ Welsh Cobs ~ Welsh Ponies ~ Welsh Cobs ~ Welsh Ponies ~ Welsh Cobs ~ Welsh Ponies ~